Welcome
A little about ourselves
Thanks for visiting our homepage. We have many exciting things constantly going on. We have investigations year round. Currently in the warmer weather we have most of our outdoor investigations, but we are always willing to help if someone notifies us of a residence in need.

We travel locally and not so locally. We have been to the Elmira Civil War Camp, Hinsdale House, Fallbrook Cemetery, many local residences and more. We have plans to return to the Hinsdale House and Elmira Civil War Camp, as well as Bobby Mackey's.

We have new apparel available and are ordering more! Contact us for more details.

---
---
Recent News
Our most recent investigations include residential ( including Knoxville and Lawrenceville), businesses (including the Germainia Hotel), cemeteries, historical locations (Elmira Civil War Camp), and more. We have many more planned and are excited to show our evidence to everyone. Be sure to check out our blog and Facebook page for more details.
Powered by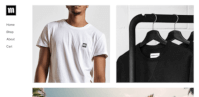 Create your own unique website with customizable templates.