It has been absolutely crazy for all of us here at WISPS. Working, families, investigations are all keeping us busy. This page has been neglected and we apologize. Make sure you "like" our Facebook page to keep up to date on all the news and happenings going one. Our webpage will be going through some changes soon as well.

We also have new WISPS logo apparel, decals, hats and more. They are available for sale. Please message us with any questions.

Powered by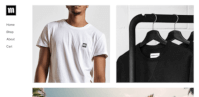 Create your own unique website with customizable templates.